My Daily Noise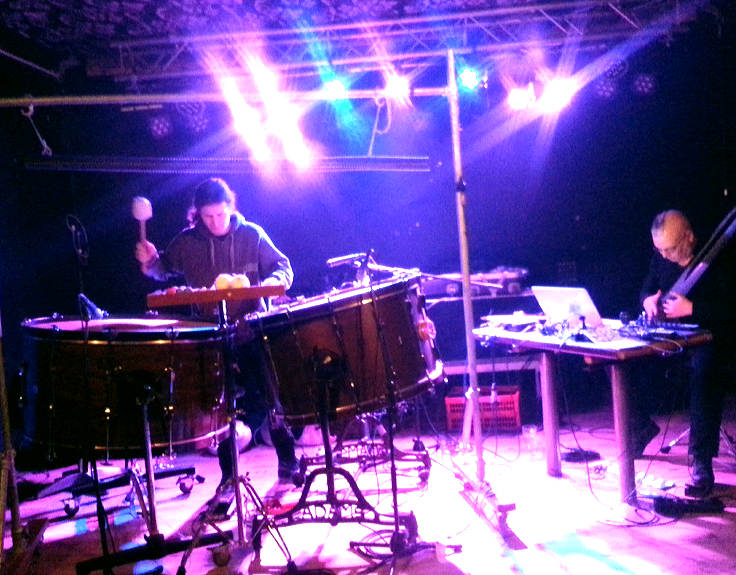 Daniel Buess : percussions & electronics
Daniel plays with Phoenix Ensemble, Basel, but also in different noise units and solo. He likes big drums, metal and heavy sounds. More here
Kasper T. Toeplitz : bass & computer
Kasper composes music between noise and contemporary and plays in many different set-ups, from orchestra to noise-gigs. He plays his bass through a computer. More here
MY DAILY NOISE is duo of Buess & Toeplitz, playing loud, aggressive music, using symphonic bass drums, giant springs, noise effects, low strings, lots of sub-bass and tons of distortion.
MY DAILY NOISE released its first CD in 2015, on ZORA Records (distribution Metamkine)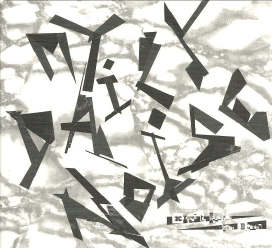 live in Bistrica#1
In Vital Weekly #965
When one doesn't see a release for sometime from a certain musician, it doesn't mean that said musician is lazy or any such thing. Most people get by simply by playing concerts and the like, and just don't care - perhaps luckily enough - about a new CD every week. I'm sure Kasper T. Toeplitz is such a musician who concentrates more on playing concerts, such as with one Daniel Buess. He plays electronics and percussions (he's also part of the Phoenix Ensemble) here and Toeplitz is at bass and computer. My Daily Noise is their duo together and they play 'loud, aggressive music which sometimes is very peaceful'. I am not sure if this is recorded live or perhaps is the result of various sessions stuck together to make one long piece of close to forty minutes. There is lots of deep end rumble, with lots and lots bass end scraping the floor, with rattle of metallic percussion on top, distortion being present and all that; but that's only one half of what's going on here. The sound cuts out and nothing remains, after eleven or so minutes but from simple bump in a very slow interval, it slowly starts to build again. But before we are anywhere really noisy again, easily another eleven minutes have passed, and the bass end, the percussion - timpani like - start growing and growing again and then arrives at something quite demanding again. This is not the kind of noise that you find filled under 'harsh noise wall' but at times the distortion that takes place here is quite overwhelming.
In Le Son du Grisli

My Daily Noise c'est Kasper T. Toeplitz (basse, computer) et Daniel Buess (batterie, electronics). Ici ils réciteraient (à Gare du Nord de Bâle) leur Pater Noster : donne-nous aujourd'hui notre bruit quotidien. Si on a connu des communions moins agitées, celle-là ne dispense pas non plus un Ceci est mon sang / mon corps des plus violents (on n'est pas dans le noise dur de dur).

D'ailleurs, on ne dira désormais plus noiser mais technicien de surface (fossoyeur d'ambiance, karchérisateur de muzak ou tronçonneur de sons, dépend des formations)… surface que le duo refait de fond en comble avec son électroacoustique à basses (basse électrique et grosse caisse) soutenues. Et il y a aussi ces silences, que nos gaillards ont parfois du mal à « remplir » mais dont ils raniment le pouls. Ce qui fait que leur Daily Noise correspond assez au mien, en tout cas aujourd'hui il m'allait tout à fait.

in Revue&Corrigée
Kasper T Toeplitz à la basse et à l'ordinateur. […] Kasper avec Daniel Buess au tom basse, pièces métalliques et électroniques. Une pièce d'une quarantaine de minutes aussi agressives que parfois ambiantes. Le tout tartiné de noise bien sur. J'y vois trois parties, la première s'approchant du doom de Sunn O))). Une belle masse sonore s'ouvrant sur une musique post-industrielle tribale de toute beauté. Appuyée par un tom basse faisant face aux vents électroniques montés de fréquences bondissantes et profondes. Ça mute sur une dernière partie où évidemment ça se gâte. La phase la plus harsh noise du disque. Un harsh noise quasi dark. Un excellent disque d'impro-noise. […]. Chez MY DAILY NOISE, on fricote avec la masse sonore.
live in Bistrica#2
Live in Ljubljana, 17 January 2015
January 2015, MY DAILY NOISE was on tour :
14.1. Lausanne, Oblo
15.1. Torino, Border
16.1. Venezia, Venoise
17.1. Ljubljana, Mota-Museum Transitory-Art
18.1. Bistrica ob Sotli, Klub Metulj
19.1. Trbovlje, Nova galerija - Kurilnica (Delavski dom Trbovlje/DDT)
20.1. Budapest, Havizaj#90 ,Trafik klub
21.1. Graz, Wakuum: INTERPENETRATION/ Mittwochs Exakt
22.1. off
23.1. Zürich, Klubi
24.1. Basel HeK
25.1. Geneva, Cave12
For The next tour - spring 2016 - MY DAILY NOISE will invite a special guest : Ulrich Krieger on saxophones (soprano & tenor)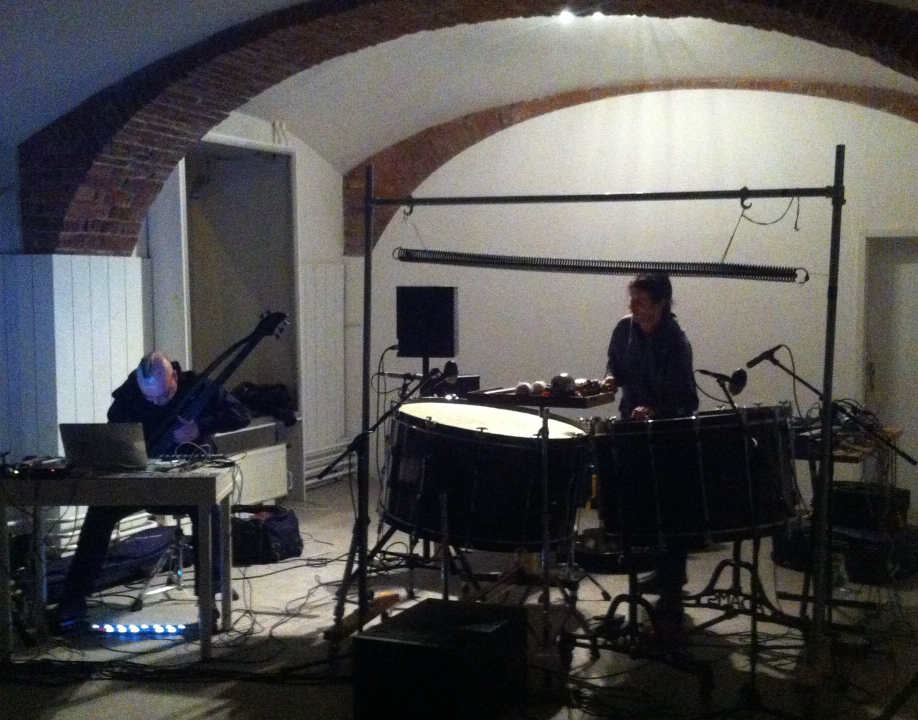 If you want to check some of the music (not from the CD) some exemples are below. Use good speakers or headphones. Enjoy
My Daily Noise demo1
My Daily Noise demo2
My Daily Noise demo3
My Daily Noise demo4
My Daily Noise demo5
My Daily Noise demo6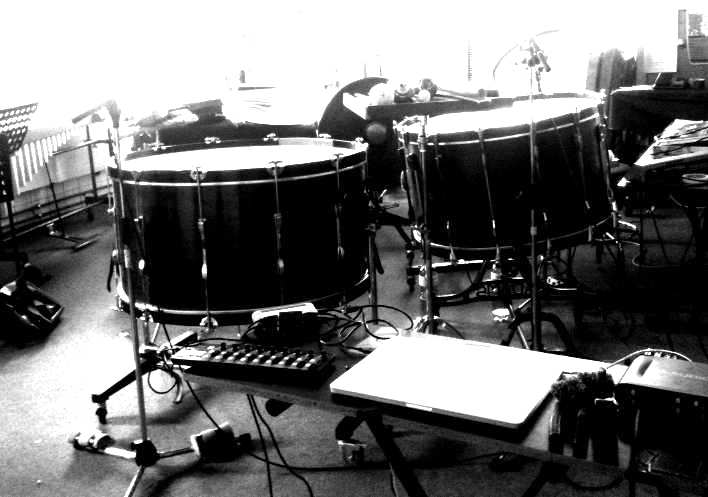 Old My Daily Noise page is here